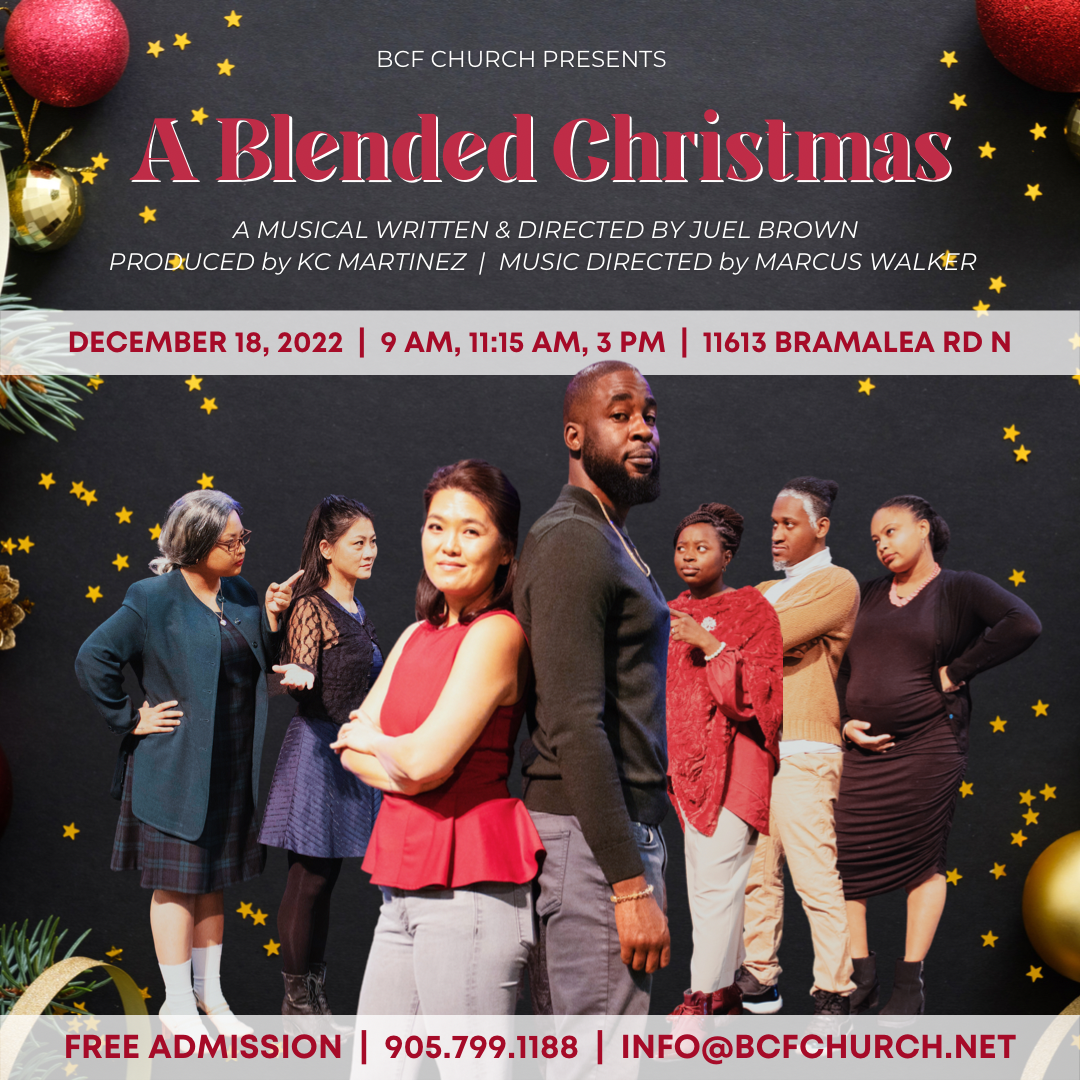 Sunday, December 18, 2022
,
9:00 AM - 3:00 PM
When family comes together during the holidays, there is bound to be DRAMA! Watch this hilarious stageplay musical unfold as newlywed couple Chris and Dali navigate their Jamaican and Filipino families feuding at Christmas dinner.
Join us at 9am, 11:15am or 3pm.