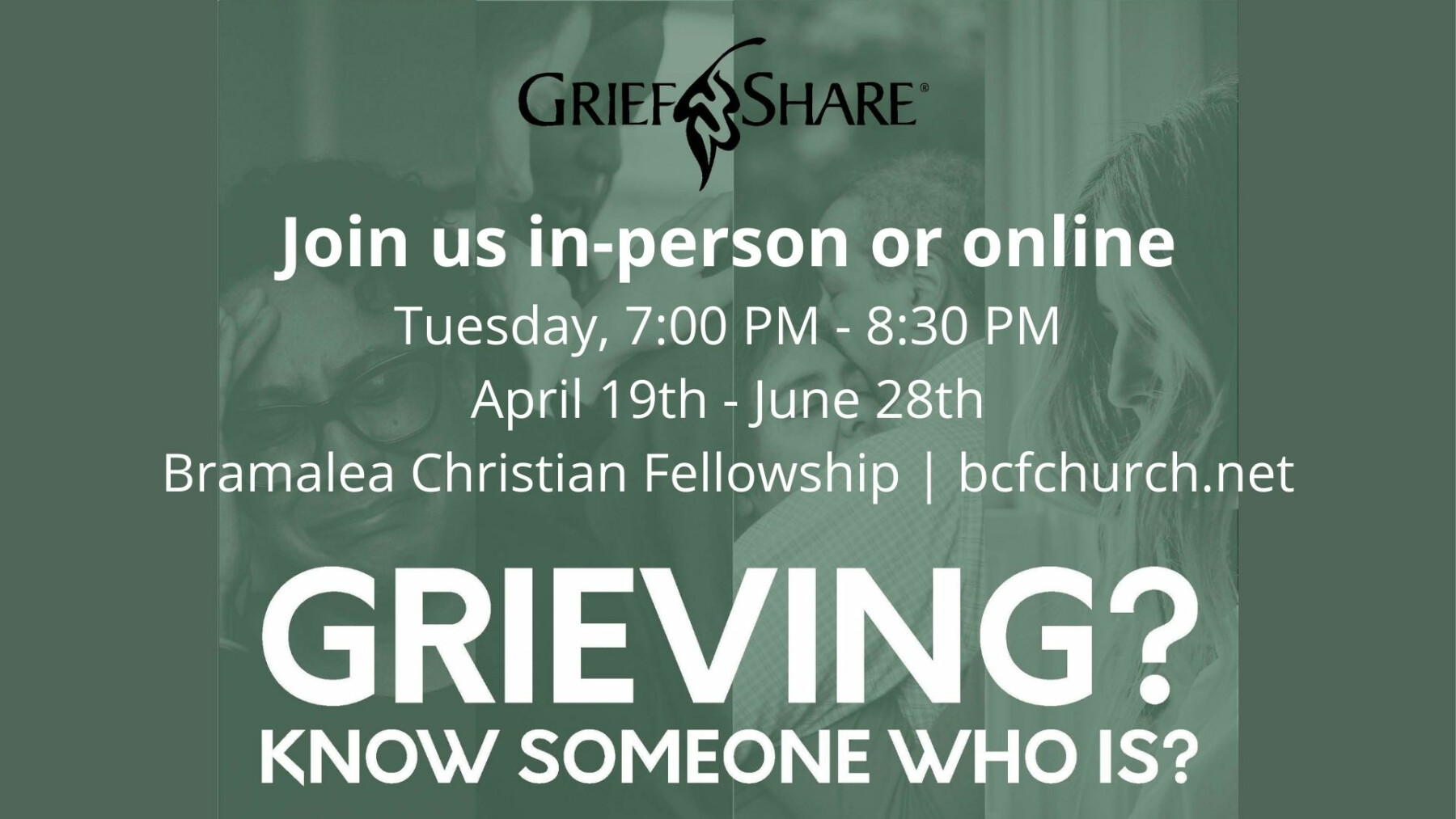 Every Tuesday, from 04/19/2022 to 06/28/2022
,
7:00 PM - 8:30 PM
We are inviting you to participate in our free online or in-person GriefShare sessions starting Tuesday, April 19th.
Losing a loved one can introduce a cluster of emotions and hopeless feelings. Many times we have questions, with no answers. But, God who has all the answers is "the Father of compassion and the God of all comfort" (2 Corinthians 1:3). Yes, as we approach Mothers Day, Fathers Day, birthdays, anniversaries, and even how the CVOVID-19 virus has impacted us, the loss can become more painful. These sessions will help you, your family, and friends in the grief journey and provide access to Griefshare Resource Center.
Session Format
Video sessions - Helpful information on Grief related topics
Group Discussion - Group sharing their experience or feeling (Only if you choose to do so)
Personal Workbook - Study guide to complement the video (Workbook cost $20.00)
Session schedule
Date: April 19th - June 28th (Tuesdays only)
Time: 7:00 - 8:30 PM
In-Person - 11613 Bramalea Road North, Brampton Ontario, L6R-0C2
Please Registration link below
Thank you and looking forward to seeing you feel free to invite friends
Patrick Reid and Richard Hamlet (Host)