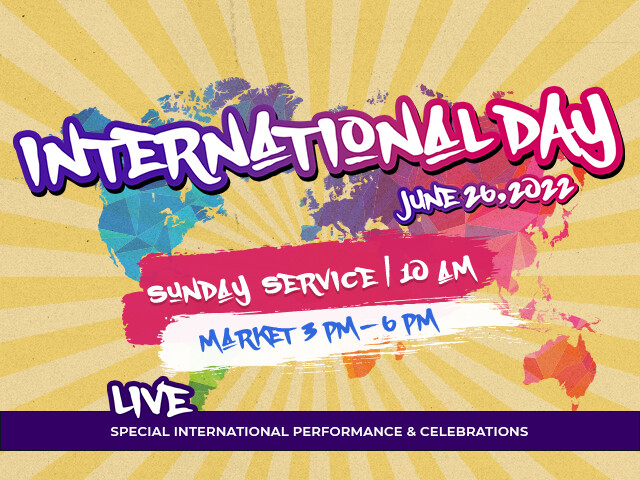 Sunday, June 26, 2022
,
3:00 PM - 6:00 PM
BCF Church invites you to join us as we celebrate the nations! We will be starting our celebration in the morning with a special service at 10AM, followed by a International Market at 3pm. We will have food, cultural celebrations and plenty of vendors.
You don't want to miss it!!